Design of BIOTROP's logo was initiated in the Tenth Governing Board Meeting where three designs of BIOTROP's logo were presented to the Board for consideration. After some discussion, none of the presented designs was accepted by the Board. Instead, the Board recommended that: 1) each member of Board's country should submit to the BIOTROP's director at least one design of a BIOTROP logo with explanatory notes by the end of December 1973, for the Board's consideration at its next meeting; 2) in the meantime BIOTROP will use as its logo the SEAMEO logo with the word BIOTROP.

In the Eleventh Governing Board Meeting, there were fourteen designs for BIOTROP's logo presented by seven member countries for the Board's consideration. Based on these designs the Board decided that the BIOTROP's logo will incorporate certain elements from the designs submitted by the Philippines and Singapore. BIOTROP is assigned to prepare a number of versions of the logo for the Board's considerations and adoption in the subsequent Governing Board Meeting.
In the Twelfth Governing Board Meeting there were eleven versions of BIOTROP logo presented to the Board for consideration. During this Governing Board Meeting it was decided the BIOTROP logo as printed in the SEAMEO-BIOTROP Newsletter No. 9, July-September 1974, i.e.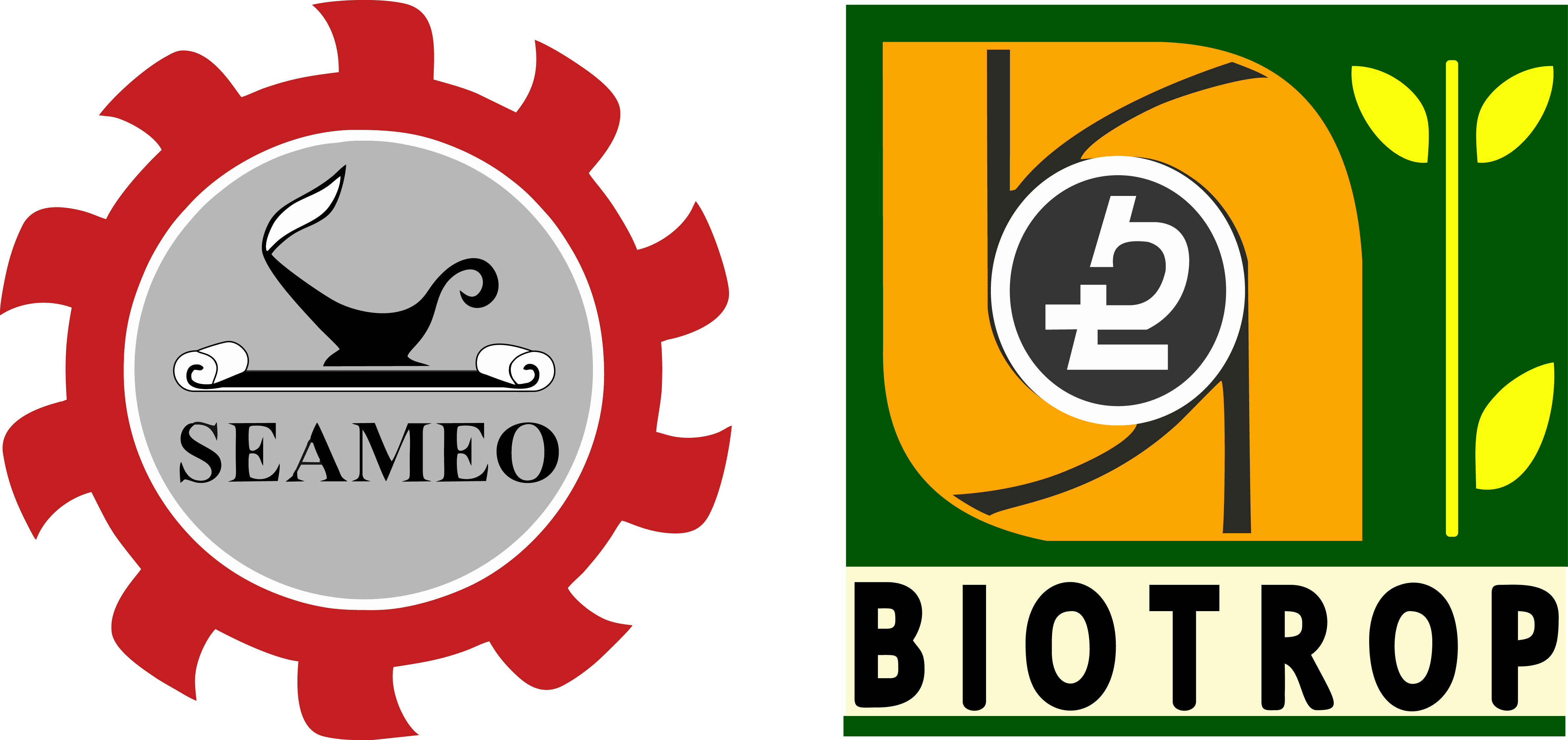 This logo symbolizes:
The green color symbolizes the tropics or tropical region
The gold/orange is an abstract symbol of modern sciences
The image within the abstract symbol is a microscope representing research/science
The yellow-green abstractions/leaves stand for plant life and vegetation
Currently, BIOTROP keeps maintaining the hard-working culture while focusing on the programs to generate more knowledge, to develop expertise in tropical biology and to increase its visibility throughout the Southeast Asia region while keep contributing to economic development for the Southeast Asia Region.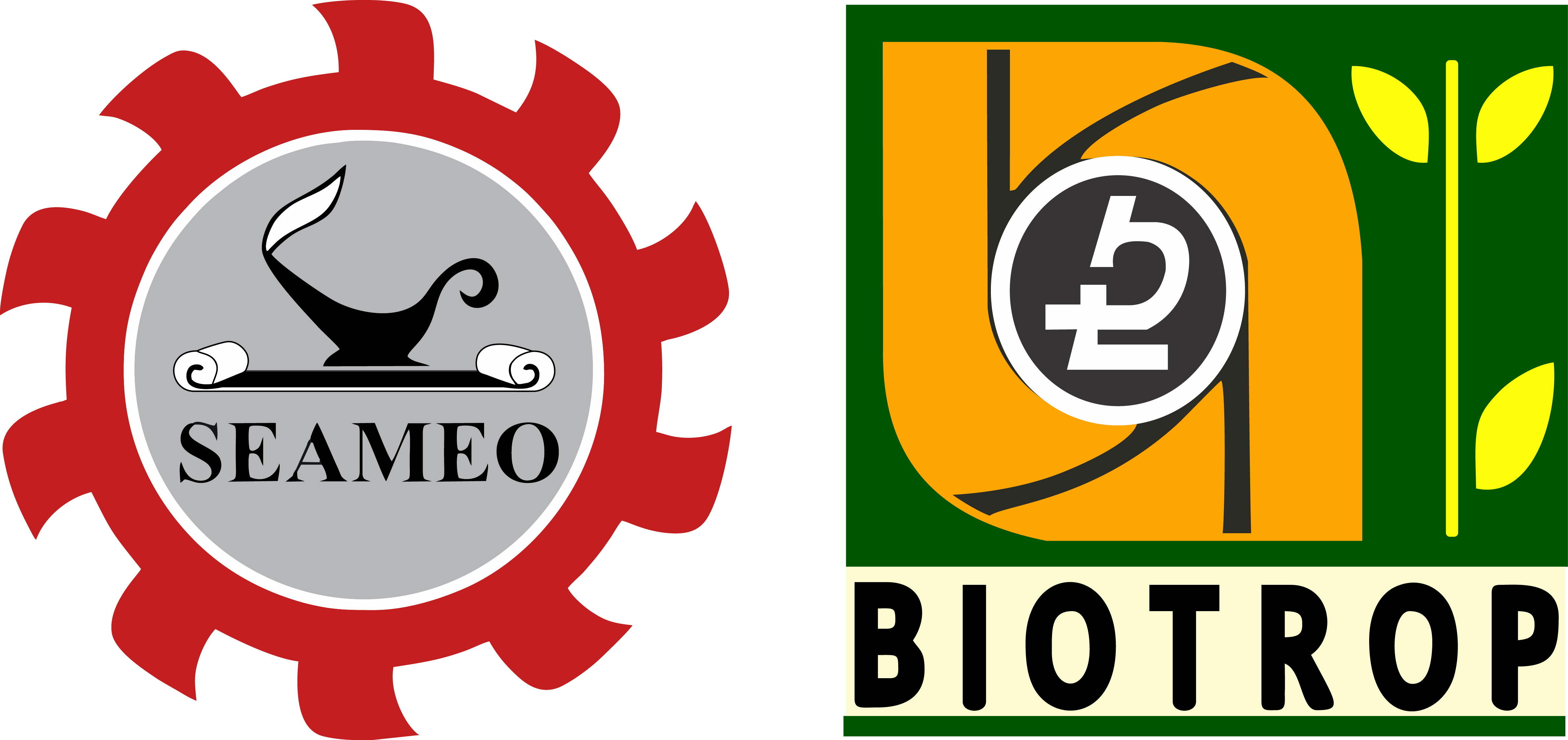 BIOTROP Logo (PNG High Res): Download
BIOTROP Logo (PNG Med Res): Download


BIOTROP Logo with Text (Black): Download
BIOTROP Logo with Text (White): Download

(SIS)